Life Sciences
Life Sciences is the study of living organisms that scopes biology, microbiology, zoology, botany, molecular biology and biotechnology. The corresponding industries include Pharmaceutical, Medical Devices & Diagnostics, Biotechnology organizations and so on.
Technological advances in this area have lead to further study of specialized and interdisciplinary fields. To name a few, Metabolomics, advances in Proteomics with Mass Spectroscopy, Clinical Informatics, Cancer Informatics and Personalized Medicine based on genetic tests.
We at BioAnalytical Technologies believe in keeping pace with the latest technological advances and provide varied services and solutions in this area.
BAT offers software development, consulting and testing services in a wide range of life sciences areas like medical devices, medical imaging, Genomics, Proteomics, Clinical Trials, BioStorage solutions and so on.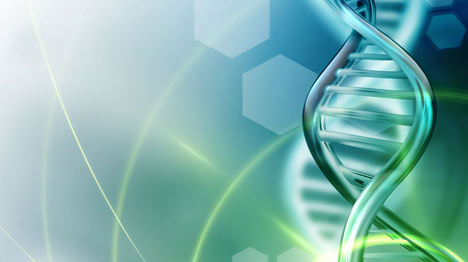 Genomics & Proteomics
BAT has facilitated organizations achieve their "Go To Market" strategy by developing a commercial product from the customers research data / service. BAT has developed applications that help automate disease diagnostics workflows involving gene expressions using a RT-PCR instrument.
We have developed a cloud based sample management application supporting genomic samples.
We are well versed with data analytics and reporting and have supported its customers with data presentation, processing and reporting capabilities within their applications.
BAT has provided solutions for applications involving micro plate data acquisition, analysis, graphing and reporting.
BAT has experience working in regulatory environments like "IEC 62304 (Medical device software – Software life cycle processes)", ISO 13485 (Medical devices — Quality management systems — Requirements for regulatory purposes), 21 CFR Part 11 (Electronic Records and Electronic Signatures).
Bio-Storage
BAT has provided Sample Inventory Management solutions for Laboratory Research, Contract research and Pharmaceutical firms.
BAT has also provided testing services for some well-known Bio Storage solution providers.
Clinical Trials
Clinical Trials are a key to getting better quality medicines to the market. We have developed a BioClinical®, Comprehensive Clinical Trial Management System (CTMS). BioClinical is the software that offers complete CTM Software Solution that automates the workflow and functions of the Clinical Trial Site/s.
Some of the salient features of the software:
Complete workflow automation for Clinical Site
Protocol driven Clinical trial management system
Automatic eCRF generation for In-study and Post study
CFR Part 11 and GCP Compliant Software System
Secured web based remote monitoring
Effective management of multiple simultaneous studies
Alerts and Adverse Events Management
Success Stories
Custom Application Development for a Genomics Research Company
---
Domain : Life Sciences
Type : Software Product Development
BAT developed a software product for a research company working in the field of genomics. BAT with its domain background helped the customer define the product requirements and further took the complete responsibility of software development. The product involved automating a diagnostics workflow, data analysis using mathematical and statistical algorithms as well as graphical / tabular data representation and predictions. BAT supported the customer by providing documentation in line with IEC 62304.
Sample Management Solution for a Genomics Research Company
---
Domain : Life Sciences
Type : Software Product Development
BAT developed a web based product for managing multiple samples within a diagnostic workflow related to gene expressions. The project scoped a complete SDLC including requirements definition to final delivery. The product helped the customer manage multiple projects and corresponding samples with ability to perform data analysis with mathematical and statistical calculations.
Software Development for Microarray company
---
Domain : Life Sciences
Type : Software Product Development
BAT worked with a global manufacturer of life sciences tools and software for developing software for microplate data acquisition analysis, graphing and reporting. With its multidisciplinary expertise BAT could work with the customer team for understanding, developing and delivering the application requirements. BAT supported the customer by adding new features to the application, enhancements and sustenance support.
Services

Markets
Testimonials More
"Shimadzu engaged Bio-Analytical Technologies (BAT) for an important addition across its software products suite. BAT designed and developed the application where we found that they are reliable service provider who treated Shimadzu as a valued customer. BAT delivered the solution with utmost flexibility yet as planned, on schedule which really made a difference to Shimadzu. At Shimadzu we definitely would consider BAT as a long term partner."

General Manager Research & Development

"The partnership with BAT has been a contributing factor in achieving the business goals for Waters MS division. We are pleased with the commitment and dedication exhibited by BAT practitioners and management. BAT has a team with strong domain and software life cycle expertise. BAT can be proud of its vision statement of solutions that make a difference"

Waters The Sciences of What's Possible.

"The BAT team are very professional, we have good communication and engagement with the team who are able to demonstrate a strong mix of life science application and software technical knowledge. This balance has delivered value in practice, allowing teams to get up to speed with our projects efficiently, and deliver on commitments without the need for constant supervision."

Software Quality Assurance Brooks Life Science