Engineering
"Engineering" sector encompasses a range of industries like chemical, materials, manufacturing, oil & gas, automotive, electronics, telecommunication and so on. This sector faces complex challenges when it comes to catering to the demands of their customers. BAT keeps a "de plus en plus" attitude towards knowledge which helps offer innovative solutions to the sector break barriers and achieve success.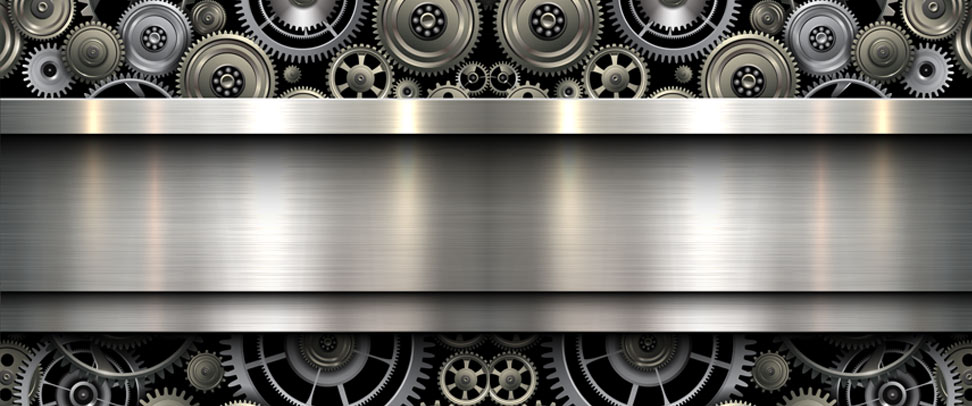 Engineering industries have their own product development life-cycle. The companies look for solutions across various stages of the product development life-cycle from conceptualization, proof-of-concepts to maintenance and enhancements.
BAT works with customers globally providing product development and support solutions including bespoke development.
Consumer Products
BAT has rich experience with wide variety of Consumer Products. We are serving as "Integral Research and Development Center" for many leaders in appliances industry. BAT has designed and developed energy efficient and contemporary solutions for Refrigeration, Air-conditioning, Washing Machines and other made to order products.
BAT also offers bespoke solutions complementing and/or supplementing core products for example a hand held imaging product for promotion of a leading FMCG product. BAT has successfully catered to requirements of Automobile industry with solutions such as intelligent OBD (On-board-diagnostics) to achieve self-diagnostic and reporting capability of vehicles.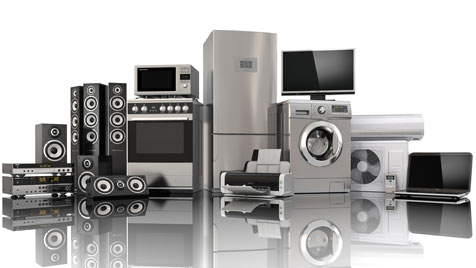 Transportation
BAT is working with smart transportation products catering to public transport, defense and automobile industries.
BAT has designed and developed a very one of a kind product to create a private wireless data network that can be deployed to provide various customer facing applications for example a) passenger information or CCTV on Indian Railways where train rake configuration is always based on demand supply; b)container monitoring on a ship, etc.
We are working with vendors providing transportation products delivering solutions for traffic management and emergency call boxes.
BAT has success stories in vehicle tracking solutions imaginatively deployed as safety and security solutions in transportation.
BAT has successfully catered to requirements of Automobile industry with solutions such as intelligent OBD (On-board-diagnostics) to achieve self-diagnostic and owner friendly reporting regarding state of vehicles.
Power Electronics
BAT has worked on multiple solutions in the area of power electronics. A few examples are –
Power conversion and power conditioning to control various types of drives and output devices
"Multi-function Control Panel Meter" an extremely flexible solution allowing monitoring of various parameters using a single metering device
Design, development and porting of "D.G Monitor and Control System" to achieve remote monitoring and control, BOM optimization, easy data analysis and effective preventive maintenance of power devices
UPS, inverters and heating applications using latest technologies like VFD, V3F, BIRT, modular inputs and outputs
Closed loop systems for High Frequency heating
Ultrasonic Power Generation with PWM control, used in Class C ophthalmologic surgical device
BAT has been key partner in developing solutions which integrates traditional wisdom in power electronics with cutting edge networking and communication technologies based on various wired and wireless standard as well as proprietary protocols delivering efficient drives, meters as well as monitoring and control solutions
Other Industries
BAT partnered with a leading microscopy vendor by transforming their legacy application that evaluates quality of materials based on latest technologies and for feature enhancements including 2D imaging. BAT helped another microscopy vendor to productize their research in 3D imaging.
BAT offers professional services like installation, customization, integration, workflow automation and validation for Laboratory Information Management Systems (LIMS) to customers in industries including Oil& Gas, Stud Farms, Agriculture, Food, etc.
BAT has provided solution in "Solar Power Management". The solution helps guide the movement of the solar panels to maximize energy generation monitored remotely using Internet of Things (IOT) protocols. A similar solution is also integral part of our Emergency Call Box product deployed on various highways in India.
BAT has demonstrated unmatched knowledge and success stories in signal conditioning and interfacing various sensors in various control systems and related applications.
Success Stories
2D imaging for Metallurgical product
---
Domain : Image Processing
Type : Software Product Development
BAT worked with a leading manufacturer of optical microscopes to migrate their legacy application to a newer platform. The application analyzed the quality of metal with respect to certain metallurgical standards. BAT developed a new 2D image processing and data analysis application on the instrument framework developed by the customer. The project scoped the complete SDLC from requirements gathering to delivery.
Application development for Consumer Product Vendor
---
Domain : Engineering
Type : Engineering
BAT has worked with a 60 year old leading manufacturer and solution provider for air-conditioning and commercial refrigeration equipment for creating a remote monitoring and tracking application for Variable Refrigerant Flow, Out Door and In Door Air Conditioning Units. The application was deployed on desktops and hand-held consoles for monitoring. BAT also developed supporting features such as a centralized record control and tracking system, safety protection mechanisms, a communication framework for monitoring units including RS-485 and Modbus protocols as well as software activation via the internet.
Solar Power Management
---
Domain : Energy generation
Type : Embedded Product development
BAT has provided solution in Solar Power Management that achieves maximum energy generation. The system is monitored remotely using Internet of Things (IoT) protocols. The system also uses IoT for integrating distributed sensors related to monitoring of environmental parameters. BAT designed integrated PV panel tracking based on solar positioning. The system is modular as well as scalable to any size.
Services

Markets
Testimonials More
"The partnership with BAT has been a contributing factor in achieving the business goals for Waters MS division. We are pleased with the commitment and dedication exhibited by BAT practitioners and management. BAT has a team with strong domain and software life cycle expertise. BAT can be proud of its vision statement of solutions that make a difference"

Waters The Sciences of What's Possible.

"Shimadzu engaged Bio-Analytical Technologies (BAT) for an important addition across its software products suite. BAT designed and developed the application where we found that they are reliable service provider who treated Shimadzu as a valued customer. BAT delivered the solution with utmost flexibility yet as planned, on schedule which really made a difference to Shimadzu. At Shimadzu we definitely would consider BAT as a long term partner."

General Manager Research & Development

"The BAT team are very professional, we have good communication and engagement with the team who are able to demonstrate a strong mix of life science application and software technical knowledge. This balance has delivered value in practice, allowing teams to get up to speed with our projects efficiently, and deliver on commitments without the need for constant supervision."

Software Quality Assurance Brooks Life Science